When you want to call Nigeria from US, you are going to need a company that is offering cheap call rates, whether you're planning a vacation to Lagos or simply want to keep your grandmother up to date on the newest grandchild developments. Slickcall offers you the cheapest way to call Nigeria from US so you don't miss any important occasion to call home back in Nigeria.
We make it easy for you to talk to loved ones from anywhere in the world for a fraction of the cost with our low calling rates. You'll never have to worry about the expense of calling home again if you use our service to make cheap calls to Nigeria.
1. Come and get the best international call rates in Nigeria
Slickcall offers the cheapest rates to call Nigeria from US. Our calling rates are so low and affordable, that you won't believe your ears. That's true- we are serious! We are offering you low international rates to make it easy for you to keep in touch with family back home in Nigeria. You can call Nigeria for just 8.6¢ on all landline and mobile numbers.
1.1. Are you looking for affordable international calling plans to call Nigeria from US?
Do you want to save money on your phone calls to Nigeria? Well, if your answer is YES click here to check our latest calling plans or check below our calling plans for Nigeria.
Note: If you subscribe to a calling plan, you'll get lower calling rates and pay less for your calls than our usual calling rates for Nigeria.


2. Slickcall is an inexpensive way to call Nigeria from US
There are a variety of reasons why you would desire to call Nigeria, but the most essential reason is that you miss your loved ones who live far away. We realize how difficult it may be to be apart from loved ones, and we want to make it simpler for you- without costing you high phone bills.
2.1. Call Nigeria from US in just a few CLICKS!
Download the app

Get it in the App Store or Google Play
Access cheap calls worldwide
Add international contacts
You'll never be disconnected again

Quick Sign-up

Enter your number and verify.
Simple, easy, and fast.
Secure and trusted services.
Get the whole world at your fingertips.

Call Nigeria from US at cheap rates

Make a call for cheap in the app.
No contracts are required.
Add credit.
Enjoy cheap calls to Nigeria.
2.2. How to call Nigeria from US by Slickcall?
To call from your contacts;
Open the Slickcall app.
Select the desired number you want to make a call.
Press the call button.
2.3. How to make a call to Nigeria from the dialpad
Press the + button to add a plus sign. This will allow the network to recognize that you are making an international call.
Dial 234 + City Code + Local Number.
To dial a US, Canada, or Caribbean number
Dial 1 + Area Code + Local Number
3. Why make calls to Nigeria from US with the Slickcall app?
If you're looking to make affordable international calls to Nigeria, Slickcall is the best option. Here is why;
You will get a better call quality.
You don't have to worry about your connection being cut off due to poor reception or a terrible line with Slickcall.
You are not charged extra for talking as long as you wish.
You can talk as much as you like with the Slickcall app, so you can stay on the phone all day if your conversation requires it!
So, what do you have to lose? Start making calls with confidence today by downloading the Slickcall app!
4. Do you need some more help on how to call Nigeria from US?
Here is the list of major area codes of Nigeria;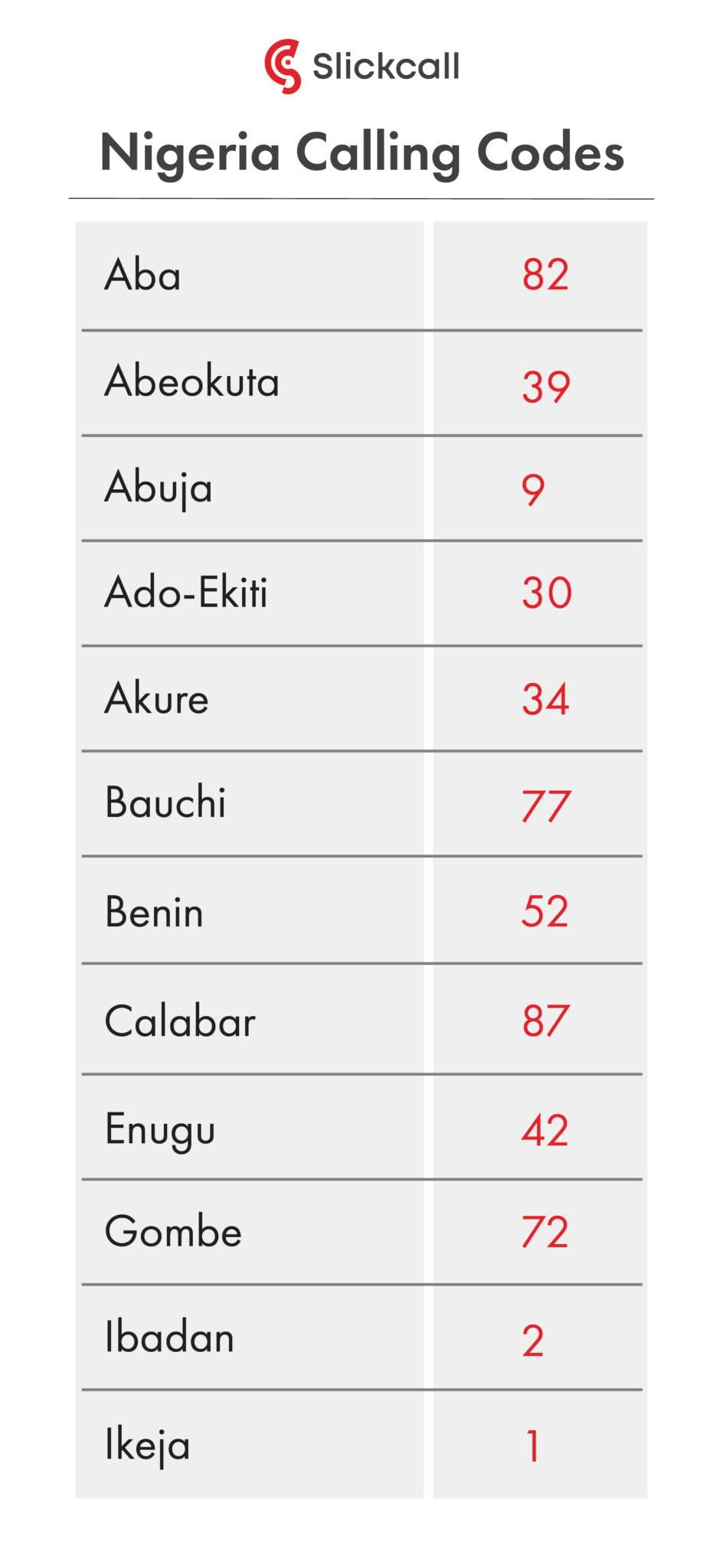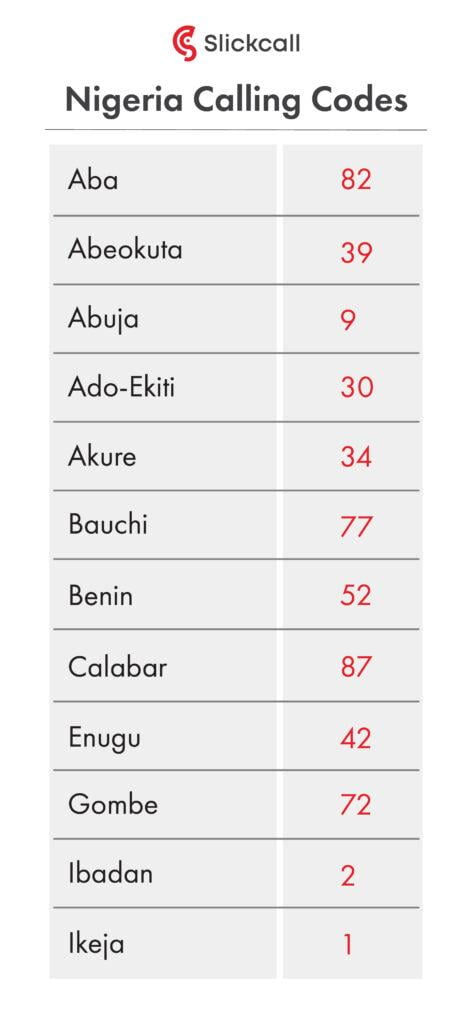 5. International calling is easier than ever with Slickcall app
You'll never have to worry about long hold times, dropped calls, or any of the other issues that come with international calling with Slickcall. We're the greatest app to call Nigeria from US because we allow you to make cheap international calls to Nigeria at affordable rates. You can talk as long as you want, without worrying about any hidden fees.