Kenya Madaraka Day is coming, and we can't wait to celebrate it with our Slickers! But we're not just celebrating this wonderful day; we are also getting ready to call Kenya from USA. With its affordable calling rates, the Slickcall app makes it easy for you to reach your loved ones in Kenya. Slickcall is the most reliable and easiest way to call Kenya from USA.
It's true: there is no other affordable way for you to connect with your family and friends than using Slickcall. And what better time than now? So, get your phone ready, cause it's time for us all to celebrate Madaraka day!
1. It's time for the biggest celebration in Kenya: Madaraka Day!
On June 1st, Kenya celebrates Madaraka Day as a national holiday. If June 1st falls on a Sunday, the following Monday is a public holiday. Madaraka is a term in the Swahili language meaning "power". Madaraka Day honors the day when Kenya gained internal self-rule in 1963.
1.1. History of Madaraka Day
German colonists were the first Europeans to arrive in Kenya. The Imperial British East Africa Company took control of the territory in 1890. Kenya became a British East Africa protectorate in 1895 and later became a British crown colony in 1920. Land disputes were prevalent, leading to the Kikuyu people's Mau Mau revolt in 1952, which effectively declared Kenya a state of emergency for the following seven years.
The Kenya African National Union, led by Jomo Kenyatta, an ethnic Kikuyu, became the first government after the first direct elections in 1957. Kenya became a self-governing country on June 1, 1963, when Jomo Kenyatta became the first prime minister. Kenya gained complete independence from the British administration on December 12th, 1963.
1.2. How is Madaraka Day celebrated?
Kenyans will assemble in hundreds to honor Madaraka Day at a particular location chosen for the formal event each year. Military parades, singing, and dancing are all part of the festivities. On Madaraka Day, one of the most significant things individuals do is to call Kenya and wish their loved ones on this special day. The cheapest way to call Kenya from USA is via Slickcall. We make it simple for you to call your family and friends.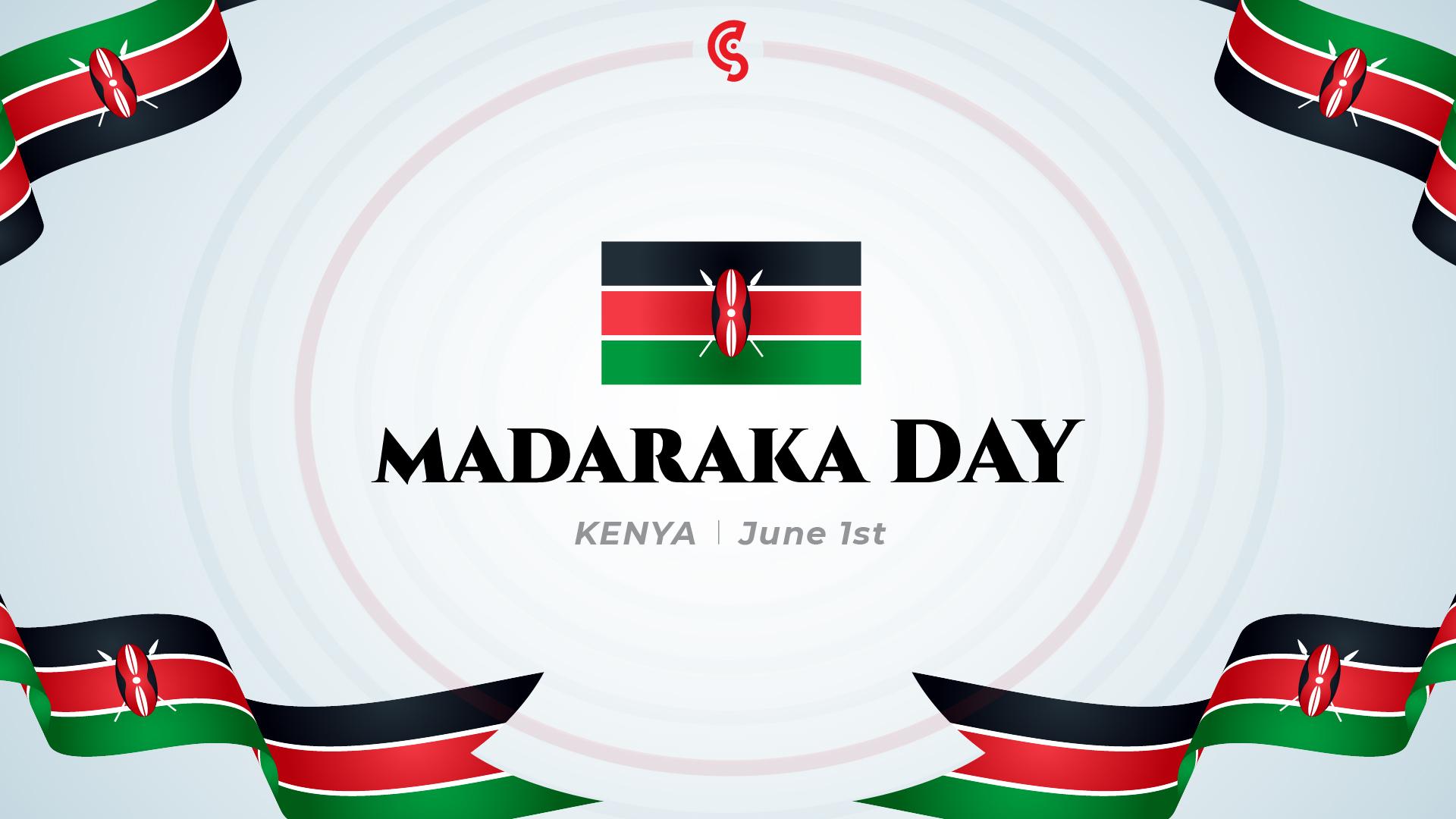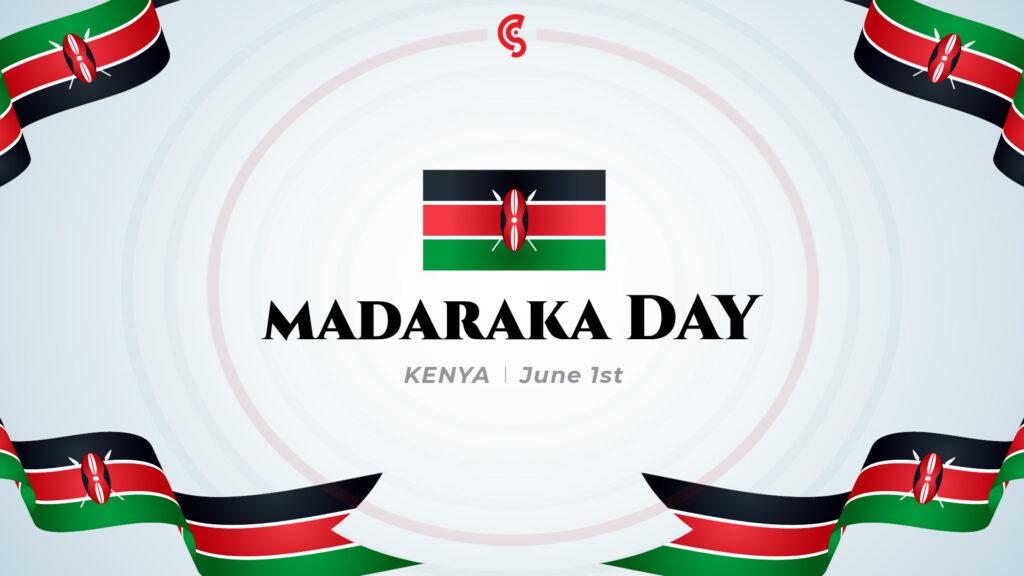 2. Cheap Calls to Kenya | Happy Calling!
We're all busy folks in today's world. We have responsibilities, and we have things to do. We have families and friends to get back to. But sometimes it can get really hard to find the time to call someone.
We created Slickcall to provide a means for you to make cheap calls to Kenya from USA without sacrificing quality or convenience.
With our service, you can make cheap calls to Kenya and other countries around the world. And it's easy! Just sign up for our service and connect with your friends or family in Kenya. You'll be talking to them in no time!
So why wait?  Download the Slickcall app NOW and experience high–quality calling at affordable rates.
2.1. Calling Rates to Kenya
Whether you are a business person, a student, or simply someone who wants to call your parents in Kenya. We are here to HELP you! We offer cheap calling rates to call Kenya, so you can stay in touch with your loved ones without breaking the bank.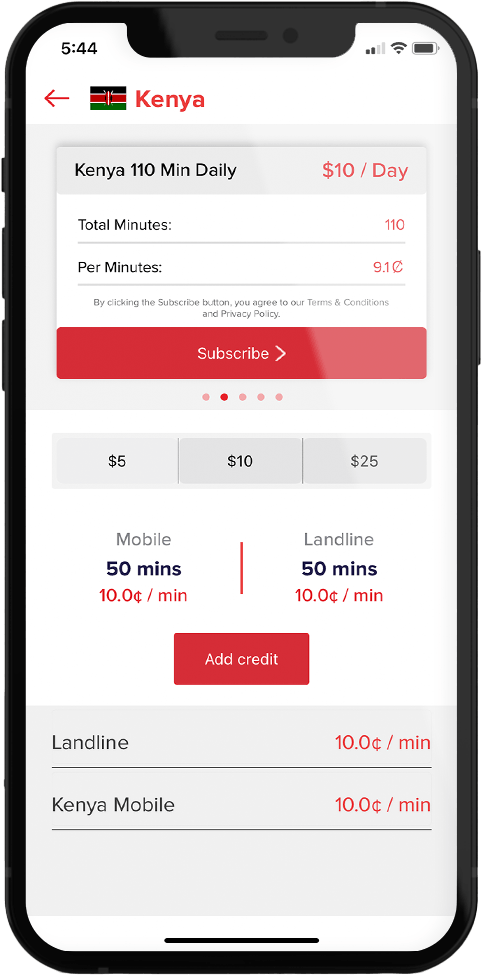 Slickcall is an affordable calling service that can connect you to anyone in Kenya for as little as 9.1¢ per minute. Your calls to Kenya will be cheap and reliable, with no dropped calls or poor connection.
Calling Kenya from US? Get the cheapest way to call Kenya from USA. Choose Slickcall. Available on both iOS and Android.
3. Best International Calling Plans | Call Kenya from USA
It can be difficult to find the best international calling plans while looking for the cheapest way to call Kenya from USA. Then have a look at our top international calling plans to Kenya. We provide the finest rates and call quality so you may talk to your loved ones without paying hefty fees.
With our international calling plans, you may call Kenya from USA for as little as $5. We have plans that fit your budget and calling habits. We're here to support you every step of the way, with our amazing customer care team available 24 hours a day, 7 days a week.
3.1.  Best App to Call Kenya |Slickcall
With its crystal-clear voice quality, easy-to-use interface, and low rates, Slickcall is no doubt the best way to call Kenya.  Slickcall is the cheapest app to call Kenya that lets you enjoy cheap calls to Kenya mobile and landline numbers.
The Slickcall app is free to download and lets you get started with a FREE $2 calling credit. Used up the FREE $2 credit? No problem. Invite a friend NOW and get a FREE BONUS $5 calling credit once your friend buys credit on the Slickcall app.
4. Knowing the area calling codes of landlines is extremely important
If you are planning to call someone in Kenya, it is important to know the right area code. The country code for Kenya is +254. In the table below, we have mentioned some major area calling codes of Kenya so that you may call Kenya from USA without any trouble.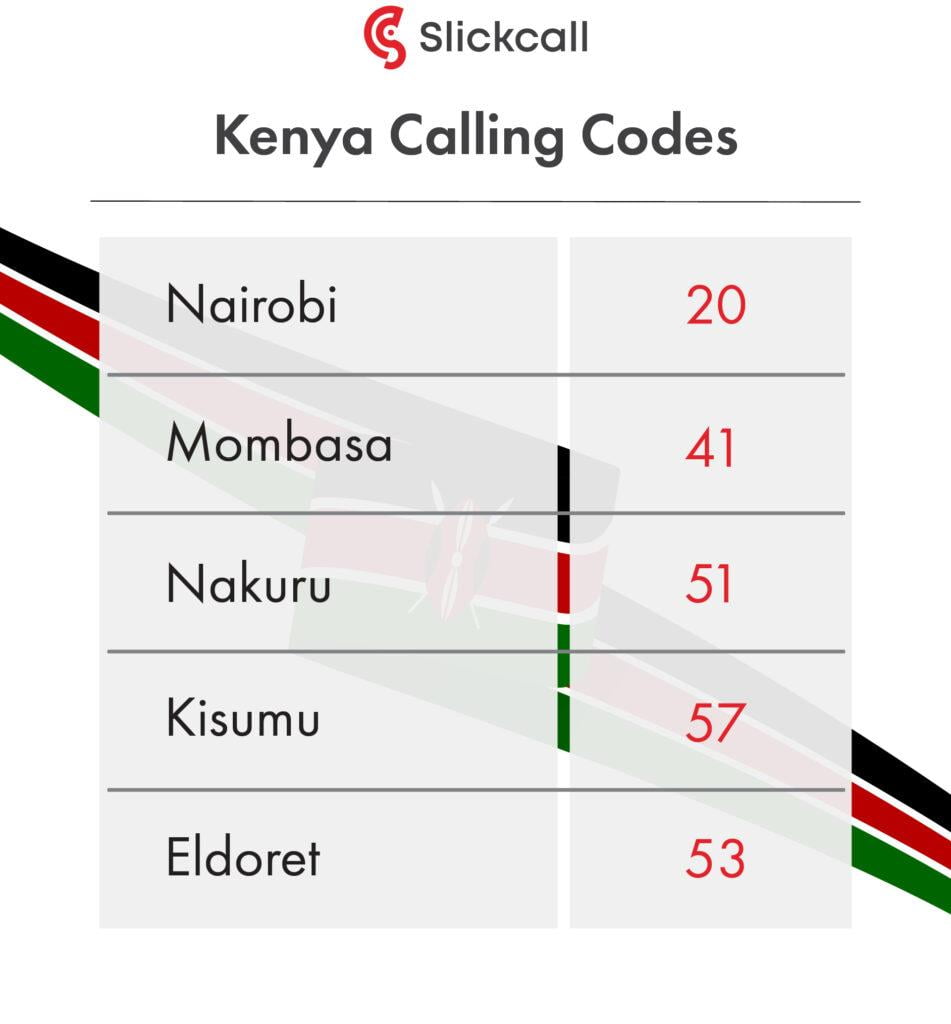 4.1. Cheap Calls to Kenya from Anywhere | Slickcall
Wondering about how to call Kenya from US? With the amazing Slickcall app, you can make unlimited calls to Kenya from the US. Just follow these steps to start making calls using Slickcall;
Open the Slickcall app.
Select the Kenya number you to call.
Press call.
5. Make successful calls with Slickcall for Madaraka Day celebration
Kenyans celebrate their beloved country's independence and various accomplishments on this day. What better way to honor the occasion than to make a few phone calls? Slickcall is the most convenient way to call Kenya from USA.
We at Slickcall wish the best to all Kenyans on this day. Happy Madaraka Day!